Before

BOTOX® Cosmetic: Patient 1
After

BOTOX® Cosmetic: Patient 1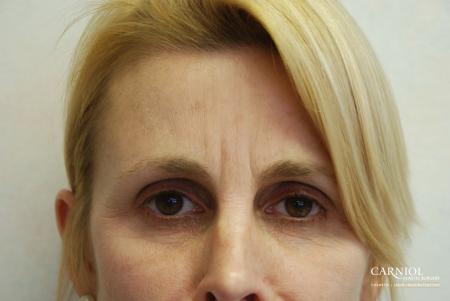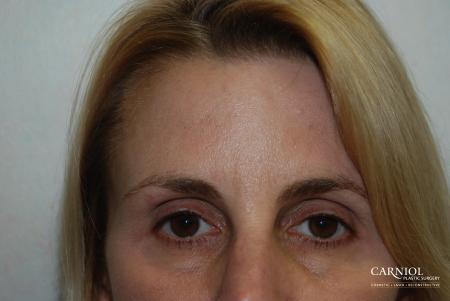 This woman in her forties was so unhappy with the appearance of her eyes and the "11" between her brows. Treating her with Botox helped soften these harsh wrinkles. As well, the brows are elevated giving a more awake, happy appearance.
Botox treatments last about 15 minutes in the office and all treatments are done by our board-certified plastic surgeons.
Botox takes about 3-5 days to "kick in" and the effect lasts typically 3-4 months. Treatments can then be repeated to continue the effect and keep those wrinkles from becoming deeper. To learn more about Botox, click here.
Age: Between 36 and 45 years old
Gender: Female
Post-op Timeline: 1 week
Powered by:

Copyright © 2020
Candace Crowe Design