Create a MyFavorites account and save any before and afters you think you might like to use as examples to show us.
Non-Surgical Facelift: Patient 2
Before

Non-Surgical Facelift: Patient 2
After

Non-Surgical Facelift: Patient 2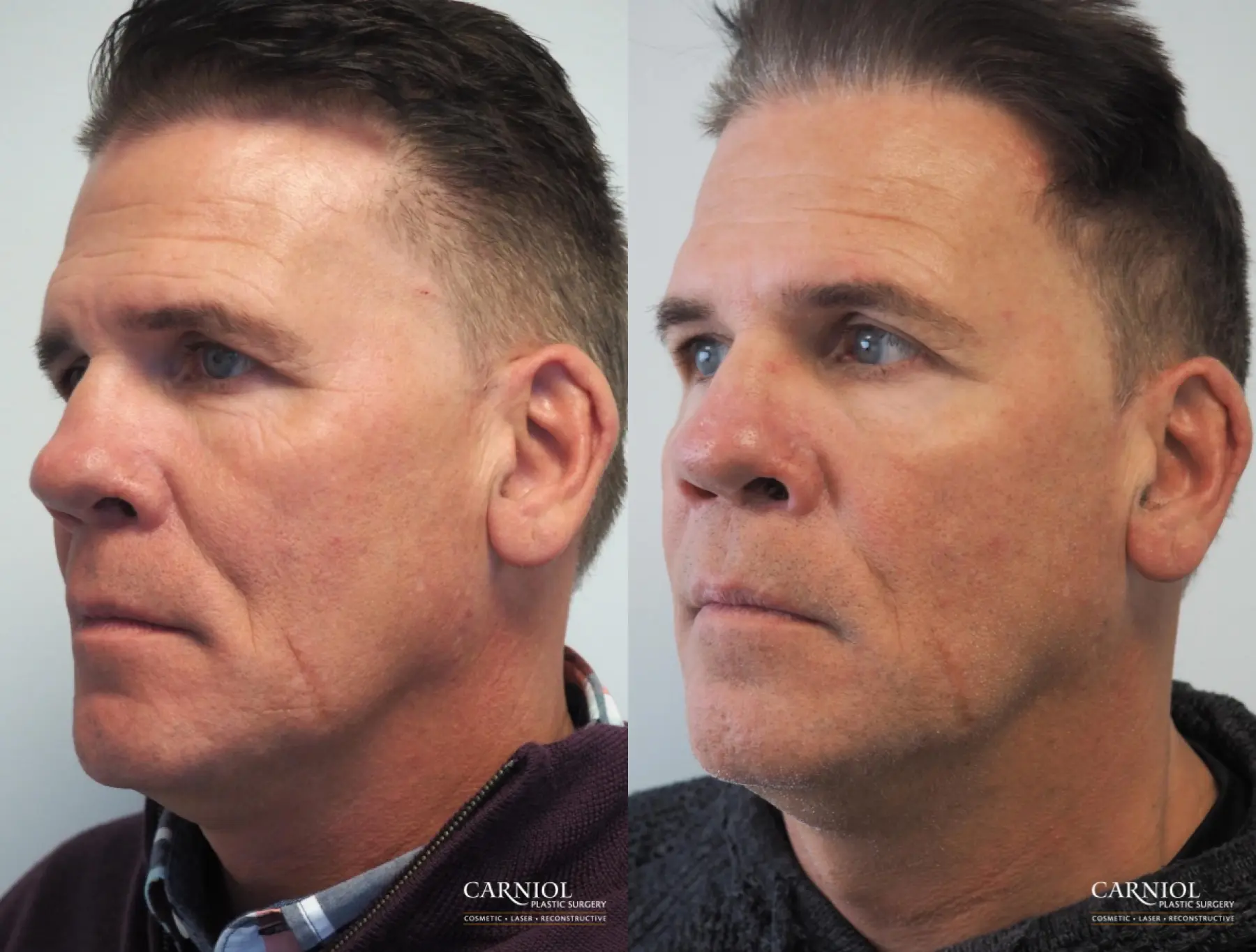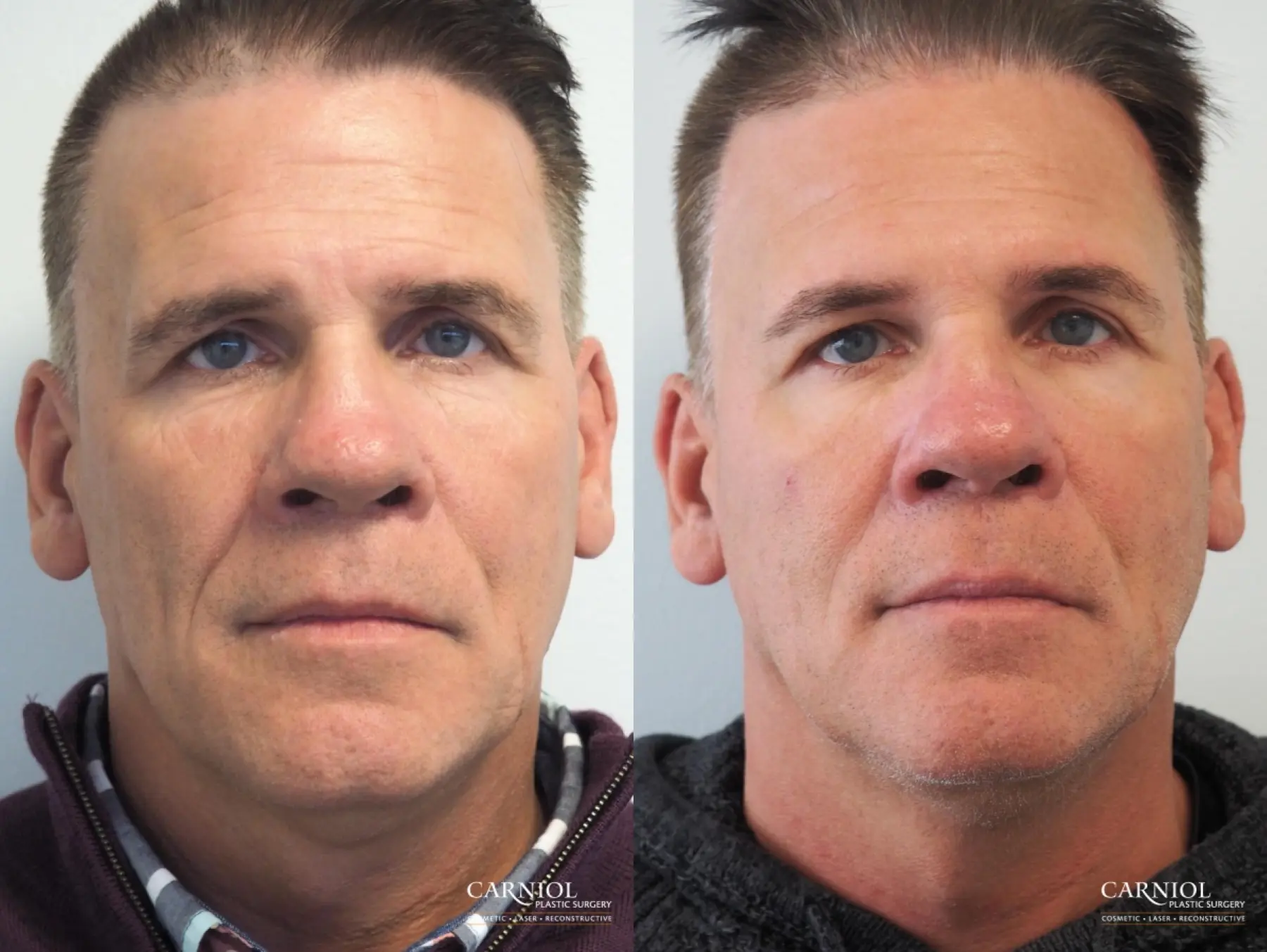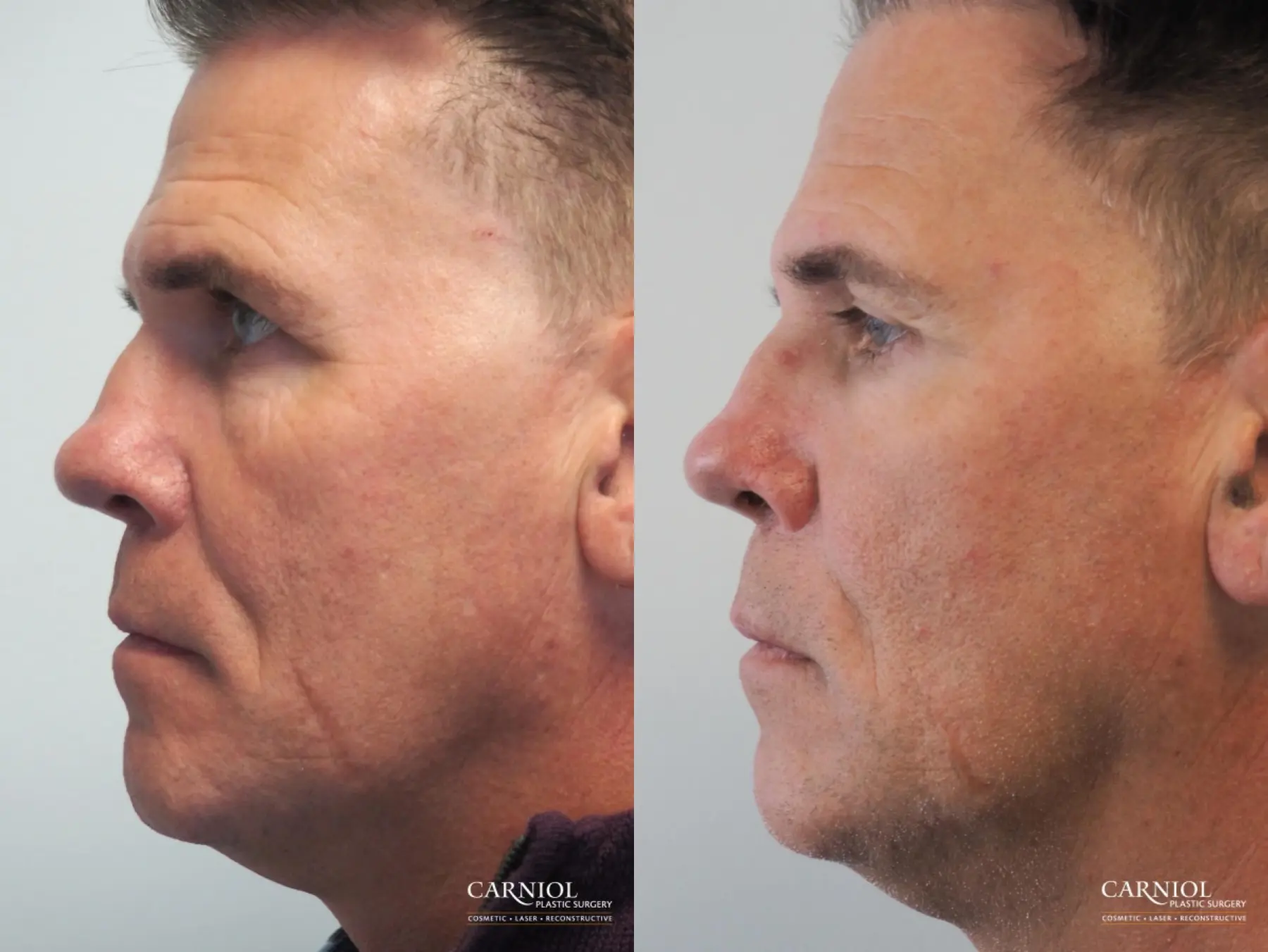 This patient wanted a non-surgical facelift. He did not like the deflated look in his cheeks and lower face. He also lost volume in his temples that made him look older. We achieved improvements in his cheek contours, temples, jawline, and around the eyes. He was so happy with the results! He also wanted to further enhance his results with starting a great skin care regimen including microdermabrasion.
Nonsurgical facelift involves more than just adding some filler into wrinkles. It takes a thorough analysis of the face to identify loss of volume and sagging that can be corrected and still look perfectly natural and youthful. To schedule a consultation to discuss which options would be right for you, call our office today 908-598-1400 or click here to schedule a consultation.
Gender: Male
Post-op Timeline: 1 day
Technique: Non-surgical facelift