Before

Mole/Age Spot Removal: Patient 1
After

Mole/Age Spot Removal: Patient 1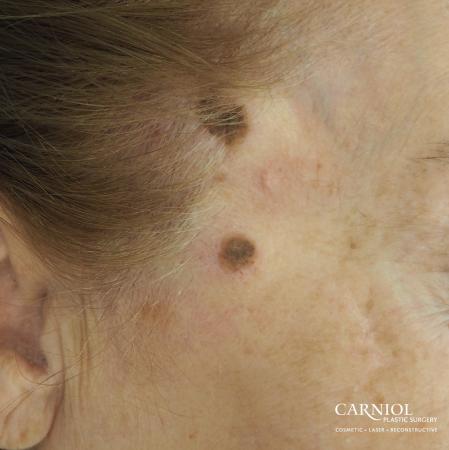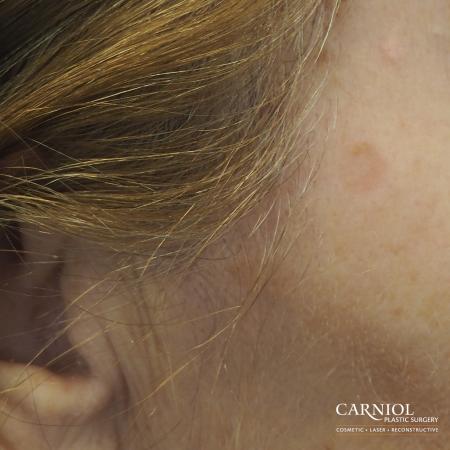 This patient was bothered by these "stuck on" spots on her temple. She was tired of their appearance and people staring at them. These were removed in the office with local anesthesia. The patient rated the "shot" as minimal pain. There was no pain afterward.
The patient applied ointment to the area for 2 weeks while it healed. The after photo is 3 weeks after the procedure. She is so happy with the result and we are too!
If you would like a dark spot examined and possibly removed, schedule your office visit by clicking here.
Age: Between 56 and 65 years old
Gender: Female
Post-op Timeline: 2 weeks
Technique: Age Spot Removal
Powered by:

Copyright © 2020
Candace Crowe Design