Mole/Age Spot Removal: Patient 2
Before

Mole/Age Spot Removal: Patient 2
After

Mole/Age Spot Removal: Patient 2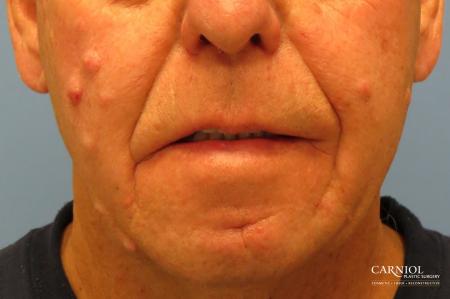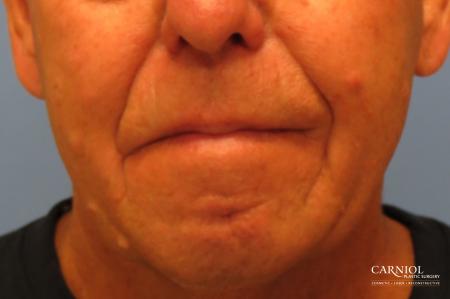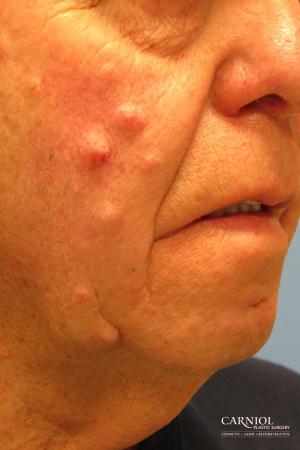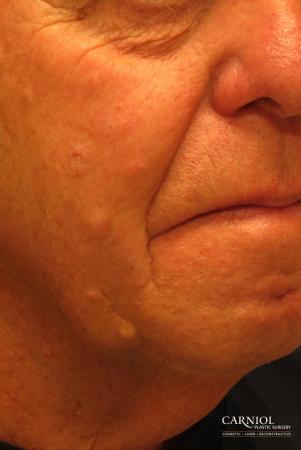 This patient was so bothered by the moles of his face. They had been there for so long. He never wanted to wear makeup to cover up and knew that makesup never would fix the issue anyway.
We performed an in-office mole removal.
He was so happy with his results! The moles have been "erased." His recover included 2 weeks of putting some ointment on his face. He had no pain.
Mole removal is a great solution for contour problems (fixing the bump). Sometimes, there can be a small mark left from the removal but in this patient, his skin looked perfect.
Gender: Male
Post-op Timeline: 2 weeks
Powered by:

Copyright © 2020
Candace Crowe Design